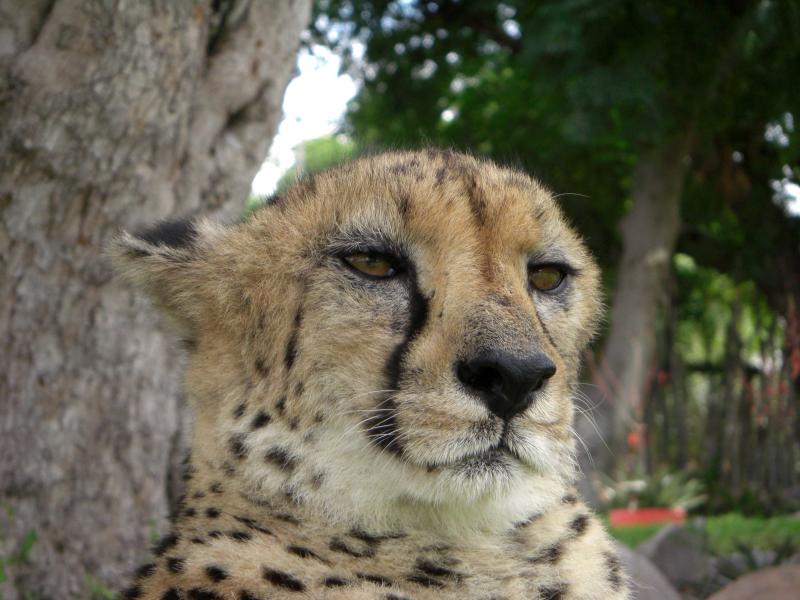 Brad Pitt & Angelina Jolie, two of the world's most famous and respected artists & humanitarians, donated $2 million to the Naankuse (N/a'an ku sê) Lodge and Wildlife Sanctuary in Namibia. The donation was made through The Jolie-Pitt Foundation in their daughter Shiloh's name. Shiloh was born in Namibia in 2006.

In a press release regarding Shiloh: "We want her to be very involved and grow up with the understanding of her country of birth."

The Jolie-Pitts have long been friends with the couple who run the sanctuary, Dr. Rudie van Vuuren & his wife Marlice saying: "We have known Rudie and Marlice for many years and continue to be impressed by their hard work and dedication to the people and conservation of the land and wildlife of Namibia."
The Jolie-Pitt family spent Christmas at Naankuse and the six children helped feed and care for orphaned baby baboons & foxes and watched Dr. van Vuuren as he stitched the wounds of a wild dog. The sanctuary cares for orphaned and injured animals that cannot be released by into the wild.
Angelina first met the van Vuurens when during the filming of "Beyond Borders" in 2002. She "fell in love" with Goeters, a domesticated cheetah belonging to Marlice, and has since made several generous donations to help the van Vuurens continue their work.

The Naankuse also provides luxury accommodations to raise funds, the proceeds of which go towards conservation projects.