Inspired by the love and generous spirit of Monty – a once-in-a-lifetime therapy dog that succumbed to cancer on October 6, 2006.

Monty's Home (www.montyshome.org) is a non-profit shelter rescue organization near Wilmington, North Carolina, that created the

Pawsitive Partners Prison Program, the largest such rescue program in North Carolina. In 2 years, the adoption rate has been 100%.

Monty's Home is a 501(c)(3) non-profit organization, currently serves Southeastern North Carolina.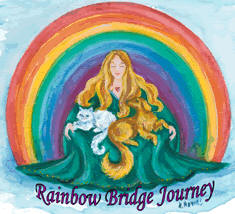 The volunteers at Monty's Home come from diverse backgrounds, but share a common bond. We all want to help other pet owners deal with pet illnesses, geriatric ailments, end-of-life issues and parting grief. Pet lovers need somewhere to turn and someone who understands the shock, sorrow and stress that comes with hearing difficult news, and the tough decisions that news can bring. Monty's Home offers non-judgmental support and education about alternatives and choices. For more information Click here