The question that always pops up is "What is it that you do?" Well...actually, it goes more like "What is it that Animals and Actors do?", or our favorite, "What does Animals for Actors do?"
It all began in 1971 on one of Los Angeles' busy freeways. It was on such a freeway that the late actor Richard Basehart and his wife, Diana, watched in horror as someone in a car ahead of them nonchalantly tossed a dog out of the car window to a grisly death. Their outrage that day prompted them to gather fellow actors and members of the community together to stop such inhumane treatment.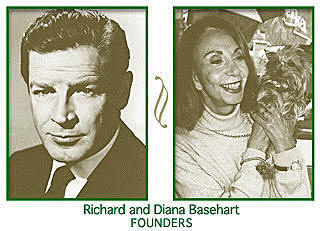 When we opened our doors in 1971, our objectives were to provide proper care for and prevent inhumane treatment and destruction of animals. The founding members knew that these goals were not going to be easily attainable. They would require stamina, resourcefulness and a long-standing commitment. As George Bernard Shaw so aptly observed: "The worst sin toward our fellow creatures is not to hate them; but to be indifferent to them; that's the essence of inhumanity."
The story of Actors and Others for Animals is also the story of compassionate people - donors, celebrities, supporters, volunteers, staff and board members - who helped take a fledgling organization and through hard work, dedication and loving kindness made it a dominating protector of animals.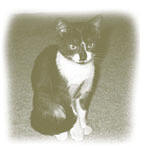 Actors and Others prides itself on being a nuts and bolts organization, a broad-based community group working to end all animal abuse and exploitation. Although the bulk of our efforts are focused on the need to stop the surplus pet population, throughout our history we have we have always put a priority on raising the quality of life - all life.
And while our history is rich with many accomplishments on behalf of animals, we are especially proud to have been the prevailing force behind the elimination of the decompression chamber in California. Working closely with the County of Los Angeles in the 1970's, it was agreed that if the County did not use the decompression chamber at the new Agoura shelter but instead used a euthanasia injection, Actors and Others would fund such a pilot project. It was so successful that it soon was adopted by all the other county shelters - then by the City - then in 1979 by all of California.
Please read the "President's Welcome"!
Actors and Others for Animals is a Southern California Community based
organization serving the greater Los Angeles Area and surrounding counties.
If you live outside of this region, we are unable to help you with your pet.
Please consult your local listings.
Our telephone numbers are:
(818) 755-6045 • (818) 755-6323

Our Medical Helpline Telephone Number
(818) 897-8760

Or Fax us at: (818) 755-6048
HOURS: Monday through Friday, 9:00 a.m. to 4:00 p.m.

Actors & Others For Animals
11523 Burbank Boulevard
North Hollywood, CA 91344