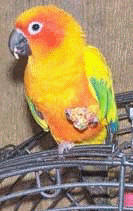 Feathered Friends Forever is America's largest non-profit Rescue and Sanctuary for Exotic & Endangered Parrots. They care for over 700 abandoned and abused parrots from 42 states including Alaska on a 10 acre site just outside Augusta, Georgia. They work to improve the lives of companion birds and promote advancing avian welfare through humane education, rescue, and by providing a temporary and/or permanent safe haven for birds. It is a registered 501c3 non-profit organization and all donations are tax-deductible.
Unlike many shelters for dogs, cats and other animals, Feathered Friends receives no funding from state or local governments. They rely strictly on private donations. Everyone involved with Feathered Friends Forever is a volunteer including Board Members and the Founder. Military personnel are welcome to leave their parrots there while protecting our country overseas and that is done at little or no cost to our soldiers.
Please visit!
Feathered Friends Forever is located on a site known as Parrot Paradise Park. The facility has about 21 outdoor flights where visitors can get within inches of these beautiful creatures.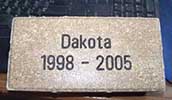 Inside the park, the Rainbow Bridge Memorial Walkway will become Feathered Friends Forever way of honoring and memorializing the many great birds, animals and people who have graced our lives. In this memorial area will be a gardens filled with beautiful trees, flowers and blooming shrubs. A walkway will be created through the gardens paved with memorial bricks dedicated to your loved ones or favorite birds.
FFF welcomes visitors on weekends during the following hours. There are no entrance fees but welcome donations! If you are bringing a group, kindly let them know in advance so they can ensure everyone has a good time.
Visiting Hours:
Saturday and Sunday: 11am to 5pm
All other times by appointment only please.
Address:
612 Byrd Drive
Harlem, GA 30814
706-556-2424
How you can help Feathered Friends Forever
If you would like to make a tax-deductible donation by check or money order, please mail to:
Feathered Friends Forever Rescue/Refuge, Inc.
612 Byrd Drive
Harlem, GA 30814
706-556-2424
If you would like to make a donation by pay pal or credit card:

Visit the Feathered Friends Forever Website
Go to the website and sign up for their free monthly newsletter to learn about all the special events