Thanks, Chad Ochocinco
Chad Ochocinco is known for making superstar plays on—and off—the field. He hosts a football show with fellow Bengals teammate Terrell Owens called the T. Ocho Show and has set multiple franchise records for the team. He charmed viewers on season 10 of Dancing With the Stars and captured the hearts of lucky ladies on his own VH1 dating show The Ultimate Catch. This NFL legend is everywhere…and is now showing off everything! Chad, an avid animal lover, posed nude for PETA's iconic 'Ink, Not Mink' campaign to protest the cruel fur industry and prove that he'd rather go naked than wear fur.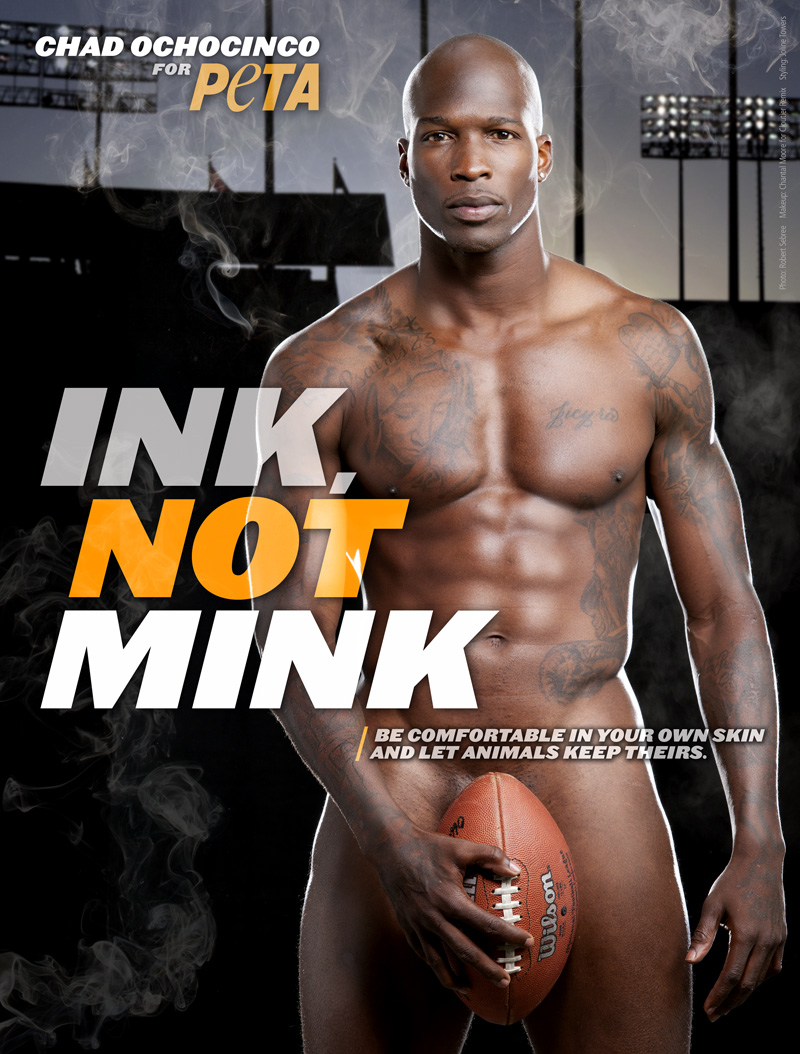 Chad explained to PETA, "To tell you the truth, when I was younger growing up, I thought it was all fake―they didn't really kill animals." So when he found out how animals are brutally killed for their skins, he really wanted to become a part of this campaign. Animals killed for their fur endure tremendous pain and suffering before being turned into coats, hats or used as fur trim. Foxes, minks, rabbits even dogs and cats are bludgeoned, stomped, electrocuted, and gassed to death. PETA undercover investigations reveal that many are skinned alive. The only way to prevent such unimaginable cruelty is never to buy or wear any fur or fur trim, and by encouraging others to do the same.
Watch this exclusive behind-the-scenes video from Ochocinco's naked 'Ink, Not Mink' photo shoot to learn more about why he refuses to wear fur.